Private Tutoring in Round Rock TX
Private in-home tutoring in Round Rock, TX
Private in-home tutoring in Round Rock, TX
Tutors in Round Rock
Suprex Learning's Round Rock, TX tutoring service offers tutoring in all subjects and grade levels, in addition to educational therapy for learning disabilities and Test Prep. Our Round Rock private tutors are selected on high standards and are highly qualified. Each tutor has two years experience in tutoring and/or is a certified teacher. They have an expertise in the subject they are tutoring. All our tutors in the Round Rock have a bachelor's degree and have passed background checks. We only retain tutors that have a high client satisfaction.
Our tutoring in Round Rock is held in your home.
Private & In-Home Tutoring in Round Rock, TX
Our private tutoring service in Round Rock allows you to receive tutoring at a library, coffee shop, or similar venue. We also offer in-home tutoring in Round Rock to receive tutoring in the comfort of your home.
We offer expedited placement with tutors in Round Rock. You may have your first session within three business days of making payment. Also with our best fit guarantee, if you are not satisfied in anyway with your tutor we will send another tutor from Round Rock starting with your next session.
Allison
Certified Teacher in Round Rock, TX
Subjects: K-5 Math, K-5 Science, Reading, Writing
Osborn
Engineer Tutor in Round Rock, TX
Subjects: K-8 Math, Algebra, Geometry, Calculus
Haley
Master's Special Education in Round Rock, TX
Subjects: K-8 Math, STAAR Prep, Test Prep, English, Reading, Writing, Learning Disability Therapy
Education and Suprex Tutoring Services in Round Rock, TX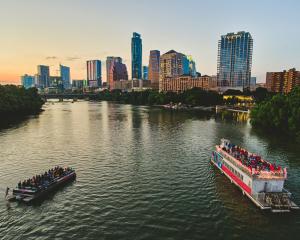 Round Rock is a thriving suburb that is a major hub for economic growth for Texas with advances in energy, life sciences and computer/software development. Suprex Learning Round Rock tutors provide tutoring in many zip codes including but not limited to: 78664, 78665, 78680 and . Most student residents in Round Rock attend Round Rock Independent School District; several undergraduate students attend Texas State University Round Rock campus. Suprex Learning offers academic tutoring in Round Rock to all subjects at all grade levels and also Test Prep for the SAT, ACT and more. If you are considering any of the following private schools, we also provide ISEE and HSPT test prep:
Round Rock Christian Academy
Kingdom Heights Christian School
Primrose School of Round Rock
What are you waiting for? Call now to start schedule tutoring in Round Rock!
Have a group of students? We offer small group tutoring in Round Rock, TX also!
What Sets Our Private Tutors in Round Rock Apart?
Expertise In Subject
Bachelor's Degree Minimum
Certified Teachers OR
2 Years Experience Tutoring
Best Fit Guarantee*
*If you feel your tutor is not a good fit for any reason, we will change your tutor